S.MARIA ASSUNTA IN CIELO
Itís a present church situated in oldtown centre. In Ancient times called church of Santo Stefano, Patron Saint of the countrytown. The church is composed with a nave and two side aisles. From the outside of the church we can see the Remains of the old Medieval church. In the "Relationes ad limino" of years 1607, 1612, 1615, 1618, 1624, 1630, 1633 the name of the church is Santo Stefano and it is the only temple of the town with an a Archpriest and seven Clergymen and with an income of 80 Shields.

In theRelationes of the 1636 the church changed definitively his old name into the present name of S.Maria and over the Archpriest there were five Incumbents. In the Eighteenth Century ,the church was enlarged in a magnificent style, many plasterers and bricklayers came to the town to embellish the temple in a Roman Baroque style like the church of the near countries of Giuliano di Roma and Ceccano.
Inside S.Maria and "presepe" 2000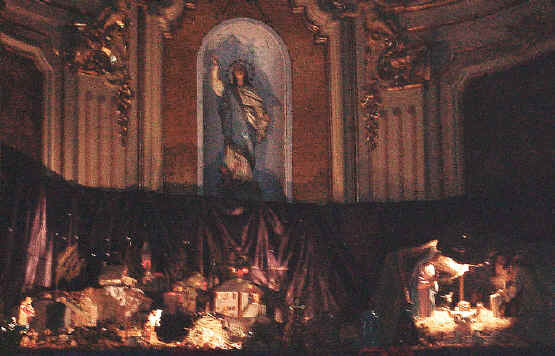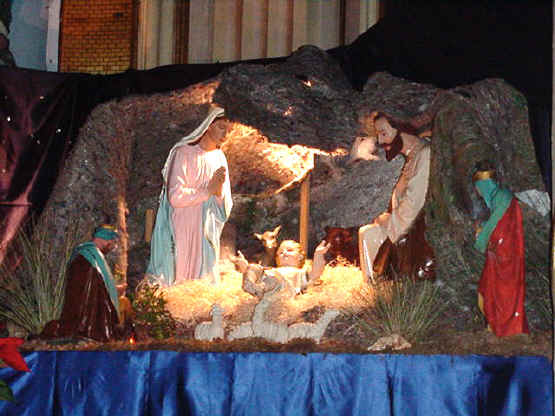 Christmas 2000: detail of the "presepe"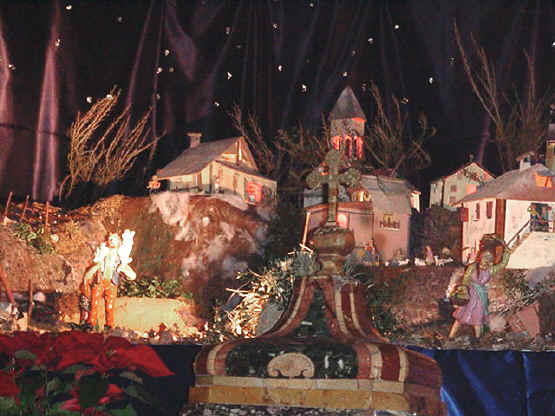 | Extracts | Panarda | Tower | Cegneraro | S.Maria | P.za del Mercato | P.za Umberto I | La Portella |
| San Giovanni | Campodoglio | San Pietro | S.Maria della Stella | The Districts | S.Sebastiano | Il Palazzo del Marchese |